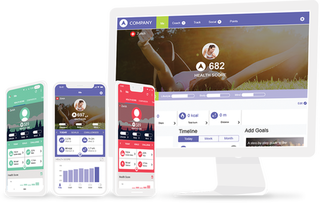 DIGITAL HEALTH ENGAGEMENT
dacadoo provides a holistic digital Health Engagement Platform which enables insurers to start a dialog with the clients and at the same time build a long term relationship.

The comprehensive dacadoo Health Engagement Platform motivates its users with a playful approach to a healthy lifestyle and makes health individually measureable. The platform combines motivation techniques from behavioral science and online games, with social and collaborative features from social networks as well as personalized, automated feedback.

Available in more than 10 languages, dacadoo's technology is provided as a fully banded, white label solution or it can be integrated into customer products through its API.

Founded in 2010, dacadoo is a global technology company that is driving the digital transformation in healthcare.