Growing a new form of health insurance from the ground up
Insurtech start-up Clover Health is certainly making waves. With investment in total coming close to $92m in venture funding, many believe the firm has the answer to reinvent health insurance. What is the challenger doing differently? Patrick Brusnahan writes
Founded in 2012, Clover Health is valued at $1.2bn, following its Series E funding round which garnered $500m. It is now officially an insurtech unicorn.
It was founded from a place of disillusionment at the status quo by its founder, Vivek Garipalli.
Speaking to Verdict InsurTech, Sophia Chang, chief clinical informatics officer at Clover Health, describes the story.
She says: "Given that advances in modern medicine can take many years to move into widespread clinical practice, [Garipalli] created Clover in part to develop a technology that pulls patient information from a variety of sources, and then uses that data to help patients and their physicians make better decisions around proper medications and proper treatment plans—which lowers costs over time. Initially, Vivek planned to build a software application and sell this to insurance plans, but soon realised that insurers think about the world from a finance perspective, rather than from a health care or clinical perspective.
"Garipalli also realised that misaligned incentives make it difficult to affect people's health in a positive way—a revelation that led him to found Clover as a Medicare Advantage (MA) company. As an MA insurer, Clover's business model directly aligns with improving clinical outcomes, especially for those with chronic conditions. We're one of a small number of insurers serving just the MA market, allowing Clover to focus exclusively on older Americans and invest in their unique healthcare needs. That's a big differentiator for us."
Now, Clover serves just over 40,000 members, mostly in the New Jersey area, but is expanding across the US.
Chang adds: "We're proud to say the majority of our members are very happy with the service we provide as not only an insurer but as an active member in their healthcare journey.
"Our number one priority is improving health outcomes for our members, whether we have 100 or 100,000 members. That's how we measure our success."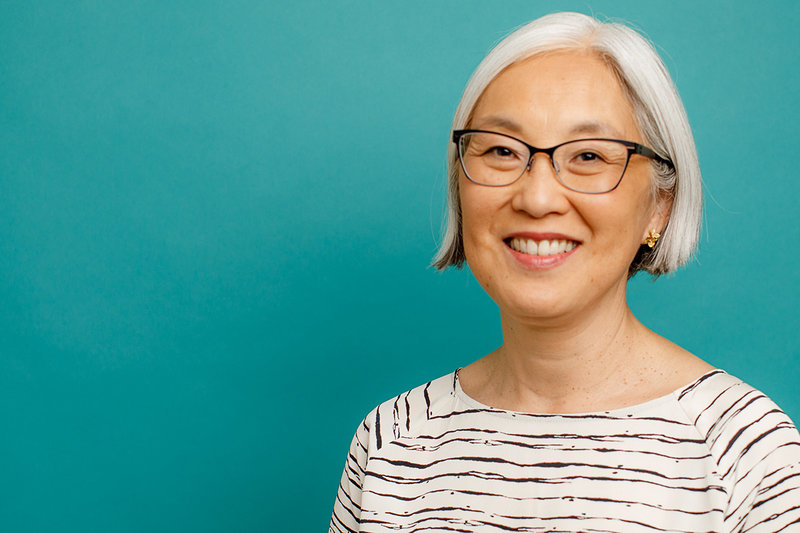 Sophia Chang, chief clinical informatics officer, Clover Health
Did health insurance need fixing?
With the 2020 election in the US coming up, healthcare is a huge conversation in the States. Whether it is an improved version of health insurance or medicare-for-all, there are huge divides on what the answer is to health Americans with their health needs. Clover sees that something needed to be done to help customers.
"Historically, Americans with health insurance have struggled to understand their care, have a positive relationship with their insurers, or even maintain their own health," Chang says.
"Rather than act in ways that potentially put a wedge between patients and their healthcare providers, Clover strives to reinforce care relationships, especially between members and their primary care providers. We work to make sure that primary care providers have better timely information about their patients, and by using data analytics and machine learning, support data-driven decisions that improve member health outcomes.
"While many healthcare companies have incorporated technology, Clover uses technology as its backbone. We use technology to curate the mounds of healthcare information about our members and focus on providing the right information at the right time. Our approach delivers a personalised, proactive approach to healthcare, unlike the traditional 'sick care' model common to most insurers."
Is this why Clover has so much attention and funding?
"Being an insurtech has allowed Clover to move faster in making changes to help the consumer, something that an incumbent may not be able to manage."
"Every industry needs disruption, the US healthcare industry being no exception," Chang adds. "Seven in ten Americans see the industry as being in a state of crisis. That's why I think investors and consumers alike are looking to private, tech-forward companies to provide solutions. I don't see any signs of the growth in this sector slowing down."
Being an insurtech has allowed Clover to move faster in making changes to help the consumer, something that an incumbent may not be able to manage.
Chang continues: "As a relatively new player in the insurance space, we're able to move nimbly—putting our energy and talent into projects that provide value for our members, and continually improving our efforts. Further, without the pressure to deliver on quarterly earnings, we're able to disproportionately invest up front to keep our members healthy. We have never taken the "move fast and break things" approach because the decisions we make profoundly impact people's lives."
So what next for the insurtech? It has recently launched Clover Therapeutics to focus on interventions for chronic diseases affecting the elderly.
As a part of this, it is working with biotech company Genentech to understand genetic components related to the risk of developing certain ocular diseases common in the US.
Clover also opened a new office in Nashville in June 2019 and it hopes to hire the best talent to support its MA plans.
Chang concludes: "Beyond that, we're also investing in our relationships with physicians, by creating best-in-class technology solutions for primary care doctors at the point of care. Through this technology, we believe we can dramatically improve health outcomes for our members."