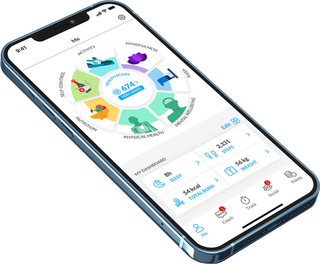 The Next Generation of Digital Health Engagement Platforms: Wheel of LifeTM
Jump into the future of insured member engagement with our newly launched Wheel of LifeTM Digital Health Engagement App. Specifically designed for Life & Health insurers or reinsurers, our platform promotes customer engagement, loyalty and retention.
Get to know your customers better and tailor your products to their needs.
Cross-selling, upselling or expanding the reach of your insurance products has never been easier!
Our platform is relevant, easy and fun to use and available in over 16 languages. Access our award-winning technology via a fully branded white label solution or through our sophisticated API.
Founded in 2010, we have been helping Life & Health insurers worldwide implement a #wecare strategy, making them key players in their markets.
Let us help you rise above the rest!