Cryptocurrency
Blockchain, IoT and insurance: bes
t of friends?
The Internet of Things (IoT) is connecting everything everywhere. This has obviously affected the insurance sector. However, blockchain is having a similar effect, despite it not being the first thing to come to mind when thinking of "connected". Is this a match made in heaven? Patrick Brusnahan writes
Blockchain and cryptocurrencies. The Internet of Things. Insurance. Three seemingly different things, but they are all coming together.
The MXC Foundation is a crypto foundation hoping to inspire fast, efficient, decentralised data exchanges using LPWAN (Low-Power Wide-Area Network) and blockchain technology. The MXC team believes that MXC – an IoT cryptocurrency – paired with LPWAN is the next step in the "fourth industrial revolution".
Speaking to Verdict InsurTech, COO of the MXC Foundation Aaron Wagner gives his pitch: "We deliver transmissions and transactions in a very quick and a very efficient way. Our goal is to ensure there are more data transmissions and there's less collision. This is a big issue on WiFi and Bluetooth. And we do all this using LPWAM technology. That's the general crux of what we do."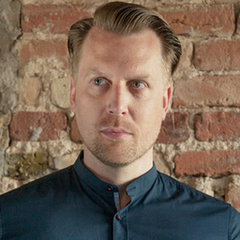 Aaron Wagner, COO, MXC Foundation
Insurance in the mix
While that is an attractive proposition for many industries, how does it specifically help insurance? Also, is it an aid to the customer or the insurer?
Wagner adds: "I think it helps in a lot of different areas. Of course, we can certainly talk about insurance. We generally talk about big data but we're really talking about public data. That's important to health insurance, community health, hurricane analysis, risk prevention. These are all aspects that will help insurance companies and also add a high level of responsibility.
"All of these can be tracked on blockchain. It also helps people make claims. It helps find out the best place to live in a certain city in terms to air quality or flooding situations. It lowers insurance premiums. It helps insurers deliver this at a lower cost and much more quickly."
"There's a number of ways that these go hand-in-hand, particularly in terms of decentralisation."
IoT is all about being connected, while blockchain is all about being separate. How could these two possibly interact?
"IoT should be decentralised," Wagner explains. "We mean using LPWAM technology, which is decentralised technology itself, and allowing people to set up their own networks and things to function in a way that services their needs. This also focuses on transparency.
"What we're doing is also putting IoT hardware on the blockchain which hasn't been done before. This is real exciting of areas such as people getting involved in knowing where the source comes from. What is the source of my data? Is it possible that this data has been manipulated in some way? A lot of these different aspects are about the responsibility of data that we can link back to the blockchain."
Of course, IoT has been a big trend for years now. From an omnichannel experience in banking, smartphones connected to desktops and laptops, to smart fridges and televisions. Is this the right time for insurance to embrace it?
Wagner concludes: "Is the iron hot? The iron has been hot for the last ten years."